I'm hosting a photography contest (in honor of fifty followers!)-- the winner will be featured on this blog in a special post, and on the "blogs" page. The contest is quite simple. Through photography and your caption, all you have to do is answer this question:
What do photographs do to you?
Link back to me with this button: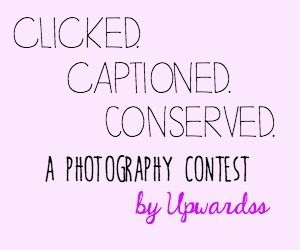 And comment the URL of your entry or you can email me at vanshiatupwardss[at]gmail[dot]com.
then you're set!

this contest will be open until the thirtieth of June, two thousand fifteen.